As we continue to work remotely, Wisconsin School Garden Network staff are developing resources in response to the changes and accommodations you are all making during the COVID-19 pandemic. Many of our national partners are also developing materials for youth garden educators to use during this time. You can find some of these resources below. Please check back frequently for more resources.
During this time of social distancing, Wisconsin School Garden Network continues our commitment to building community for and with Wisconsin's youth garden educators.
Please be sure to review the current CDC guidelines for Outdoor Learning Gardens and Community Gardens. View Resource »
Wisconsin School Garden Network Brief: Social Distance Learning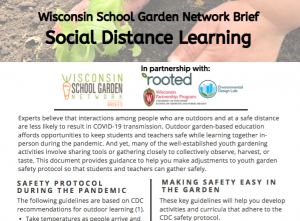 Outdoor garden-based education affords opportunities to keep students and teachers safe while learning together in- person during the pandemic. And yet, many of the well-established youth gardening activities involve sharing tools or gathering closely to collectively observe, harvest, or taste. This document provides guidance to help you make adjustments to youth garden safety protocol so that students and teachers can gather safely. View Resource »
.
.
.
Back Pocket Learning from Life Lab

BackPocket Learning is collection of activities that every garden educator or parent should have in their "Back Pocket". The activities referenced on this searchable directory all have minimal material needs and are easy to implement. These activities are not screen-based and will encourage outdoor exploration. View Resource »
.
.
.
Big Green at Home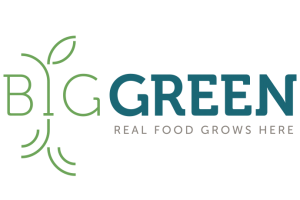 Big Green at Home is a new initiative from Big Green, which provides weekly "bite-sized" lessons for educators to do while teaching at-home learners.  Many of the resources are appropriate for students of all ages and can be done using minimal materials. New lessons are posted weekly! View Resource »
.
.
.
Captain Planet Foundation Resources for Learning at Home

Explore the Captain Planet Foundation's recommended resources for learning at home. You can filter by grade, topic, or activity type, so both professional educations and parents/caregivers can find what you are looking for. View Resource »
.
.
.
City Blossoms Resources for Home Learning

City Blossoms has adapted some of their free garden-based learning resources to make them more accessible to educators, children, and families during this period of learning from home. View Resource »
City Sprouts: Still Learning, Still Growing

City Sprouts garden educators are creating videos to support teachers who need remote learning opportunities for their students. They are creating activities for children learning from home.. View Resource »
.
.
.
Edible Education for the Home Classroom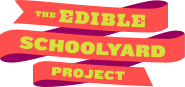 Edible Schoolyard Project is developing educational resources – created specifically for this time of distance learning – that engage students in understanding how food is deeply connected to so many parts of our lives. New lessons will be posted every week to support students, families and educators. View Resource »
.
.
.
FoodCorps Resources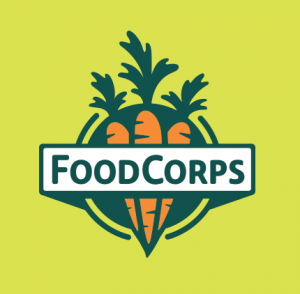 FoodCorps serves to connect kids with healthy food. FoodCorps has compiled resources to help educators, families, school nutrition professionals, and community members during the COVID-19 crisis. The webpage include webinars, resources on remote learning, lessons that can be adapted to the home or backyard garden, and so much more. View Resource »
.
.
.
.
.
4-H at Home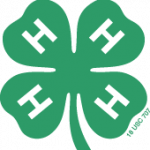 4-H has developed a home learning activity guides for students of all ages. The guide includes 60 activities to help kids and teens learn skills in STEM, healthy living, crafting and more. View Resource »
.
.
.
Green Our Planet Virtual Academy
Students of all ages can learn from the Green Our Planet's experts with video lessons on STEM, nutrition, gardening, hydroponics and more. Learn how to grow fresh veggies at home with their farmers; discover the science of growing plants in water with our hydroponics experts, and cook up a healthy storm with professional chefs. New videos are posted weekly! View Resource »
Green Schoolyards America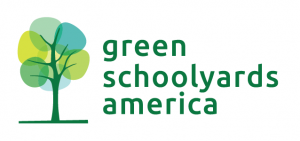 Schools, institutions, and organizations across the United States are figuring out how to navigate COVID-19 physical distancing requirements for children returning to on-site learning. Repurposing outdoor spaces is a cost-effective way to reduce the burden on indoor classrooms while providing fresh air, hands-on learning opportunities, and the health benefits associated with increased access to nature. This webpage shares information for the new National COVID-19 Outdoor Learning Initiative. This Initiative was launched with an online public forum entitled: Outdoor Spaces as Essential Assets for School Districts' COVID-19 Response. Please visit this page often to receive updates on materials as new items are posted. View Resource »
GrowVeg Garden Activities for Kids during Lockdown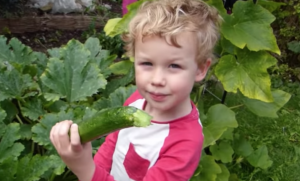 GrowVeg is always full of creative and thoughtful ways to engage kids in the garden and to improve your gardening techniques. Try out these activities at home or adapt them for your classroom.  View Resource »
KidsGardening Resources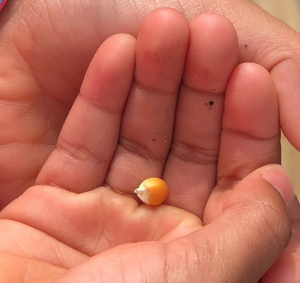 KidsGardening.org is full of wonderful resources for teachers and caregivers. You can find activities to do in your home garden or kitchen. Whether you're a newbie, experienced grower, or somewhere in between, you will find links to kids garden activities, garden-based educational resources, gardening advice, and other helpful tips to inspire you to just keep growing. View Resource »
.
.
.
.
.
.
Plant a Seed Day At-Home Activities Guide
March 19, 2020 was Plant a Seed Day. These still-relevant resources and activities for at-home garden-based learning are perfect for homes with or without gardens and can be adapted for online group learning. View Resource »
.
.
.
.
.
Slow Food USA

Slow Food USA has launched Slow Food Live, a free virtual skill-share series led by experts in a skill or topic that you can join from anywhere on your laptop or phone. Live sessions are on Thursdays and videos are available so you can watch past sessions. Topics range from cooking lessons such as making a sour dough starter to lessons about soil and how to start plants from seed. View Resource »
.
.
.