Wisconsin School Garden Network is proud to produce free garden-based education resources, including books, informational pamphlets, and training videos. Several are available in Spanish as well as the original English.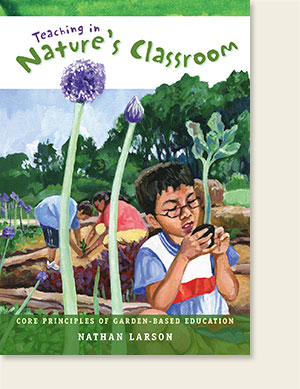 In Teaching in Nature's Classroom: Core Principles of Garden-Based Education, Nathan Larson shares a philosophy of teaching in the garden. Rooted in years of experience and supported by research, Larson presents fifteen guiding principles of garden-based education. These principles and best practices are illustrated through engaging stories from the field. The book also features a collection of vivid paintings by mural artist Becky Redelings and connections to the research literature provided by Alex Wells and Sam Dennis of the University of Wisconsin Environmental Design Lab.
We are excited to be able to offer copies of Teaching in Nature's Classroom in both English and Spanish, free of charge! Visit the book website to receive a free copy.
Want a poster for your classroom? Download a free PDF of the official Teaching in Nature's Classroom poster!
.
.
.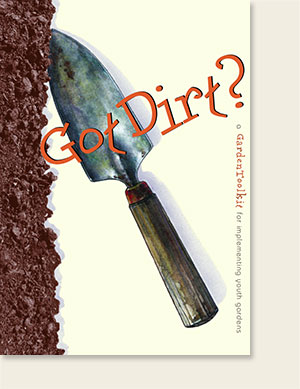 Step-by-step on how to build and utilize a school garden. The toolkit also includes tips from garden experts and garden success stories from around Wisconsin. Download the pdf or order a paper copy. Available in English and Spanish.
.
.
.
.
.
.
.
.
.
.
.

Got Veggies? is a garden-based nutrition education curriculum created with the goal of getting children to eat more fresh fruits and vegetables. Got Veggies? features seven full lesson plans that are aligned with Wisconsin's Model Academic Standards for Nutrition, Health, Science, and other related subjects.  A series of shorter garden-based activities are also included, as well as fun recipes and helpful tips for cooking and eating in the garden. This curriculum provides an all around great way to nurture students' interest in growing and eating fresh fruits and vegetables!
Available in English and Spanish.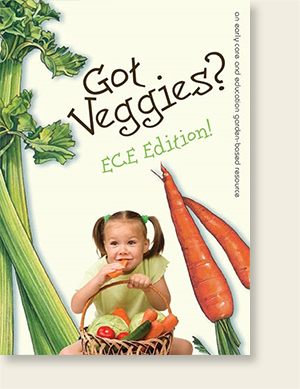 The ECE edition of Got Veggies? builds on the lessons and activities in the original publication by adapting them to meet best practices for the early care and education setting. Each of the four themes and two á la carte activities in Got Veggies? ECE Edition! are aligned to the Wisconsin Model Early Learning Standards and offer concepts and tools developmentally appropriate for children aged five and under.
.
.
.
.
.
.
.
.
.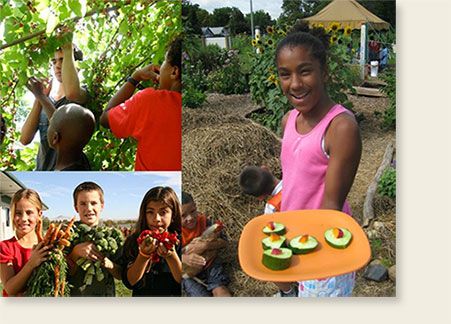 A free online training for K-12 teachers, early childcare professionals, and community educators. Topics cover garden planning, activities, and curricula. The entire training takes about 90 minutes, but can be viewed in separate chapters. Early childhood educators and some after-school program staff can earn 1.5 CEUs through The Registry.