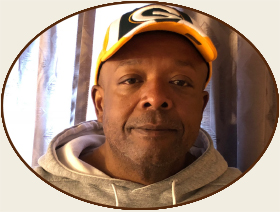 Meet your Regional Coordinator
Tony Gibson has over 17 years of experience with community organizing and networking. He has worked with local children to teach gardening and growing their own nutritious food, which started by teaching his four grandchildren gardening. After working for 30 years in industry he returned to school at 56 and obtained a degree in Environmental Health and Water Quality Technology. He is the outreach coordinator with Groundwork Milwaukee which is part of a network of 20 trusts across the U.S. For more than four years, he has been assisting Groundwork Milwaukee with its network of more than 100 public gardens, including thousands of individual garden beds, that the organization helps the City of Milwaukee to manage. These gardens provide educational opportunities about gardening and nutritious food to thousands of children and families. Tony is passionate about issues of justice relating to the environment, water, healthy soil, and healthy food access.
Schools and support organizations in your area:
Check back soon for more information on resources, schools, and support organizations in your region!