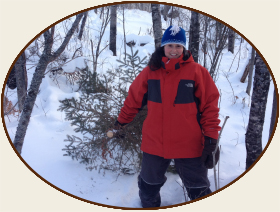 Meet your Regional Coordinator
Adriane Morabito starting her gardening in Zone 3, up in Northern Minnesota and is happy to have graduated into Zone 4 in Northern Wisconsin! With a background in environmental education and a love for dirt, teaching outdoors, and homegrown food, she is excited to gather the communities of northern WI into local gardening spaces. Adriane is the former Ely Children's Garden and Community Garden founder and program director. She knows that there is a lot of potential in Northern Wisconsin to join the localized food efforts, soil health, and garden-based education. Gardens, farms, greenhouses, hoop houses, and container garden spaces all nurture a healthy and diverse growing space where multiple generations can connect, learn, and grow. She looks forward to encouraging these connections.
Schools and support organizations in your area:
Check back soon for more information on resources, schools, and support organizations in your region!