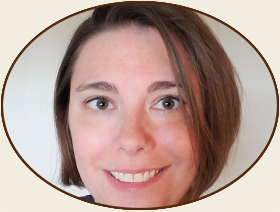 Meet your Regional Coordinator
Sara Seidling
is the STEM Support Technician for the Oshkosh Area School District. In this role, one of her duties is to create a sustainable plan for running and maintaining the 13 elementary school gardens in the city. As an avid home gardener, she loves bringing her knowledge to younger generations and cultivating a connection between nature and the classroom.
Previously, she worked as the STEM Outreach curriculum specialist at UW Oshkosh for 7 years and supported STEM education in the surrounding communities. It is through this experience that she fell in love with hands on science. She feels that when kids engage in science by making their own observations and connections it gives them the power to become independent learners. Bringing students into the garden lets them discover how to be good stewards of the Earth while growing and nurturing personal healthy choices.
Outside of work, Sara enjoys volunteering at her local library and spending time with her family.
Schools and support organizations in your area:
Check back soon for more information on resources, schools, and support organizations in your region!